The Lamar Buffalo Ranch in Yellowstone National Park is a long way from the areas most tourists visit. This research and education center is about as far off the grid as you can get.
Toyota has donated 208 recycled Toyota Camry hybrid batteries to create an energy storage facility that allows the Ranch to continue its mission using only renewable power. Together, the batteries store 85 kilowatt-hours of electricity provided by a solar panel array that generates enough electricity to power 6 typical American households.
Each hybrid car battery is disassembled and tested before being equipped with components designed and built by partner Indy Power Systems specifically for this application – including an onboard battery management system for each battery pack. An onsite micro-hydro turbine systems that captures energy from a neighboring stream will join the power mix in 2016, giving the ranch access to reliable, sustainable electrical power for the first time since it was established over 100 year ago in 1907.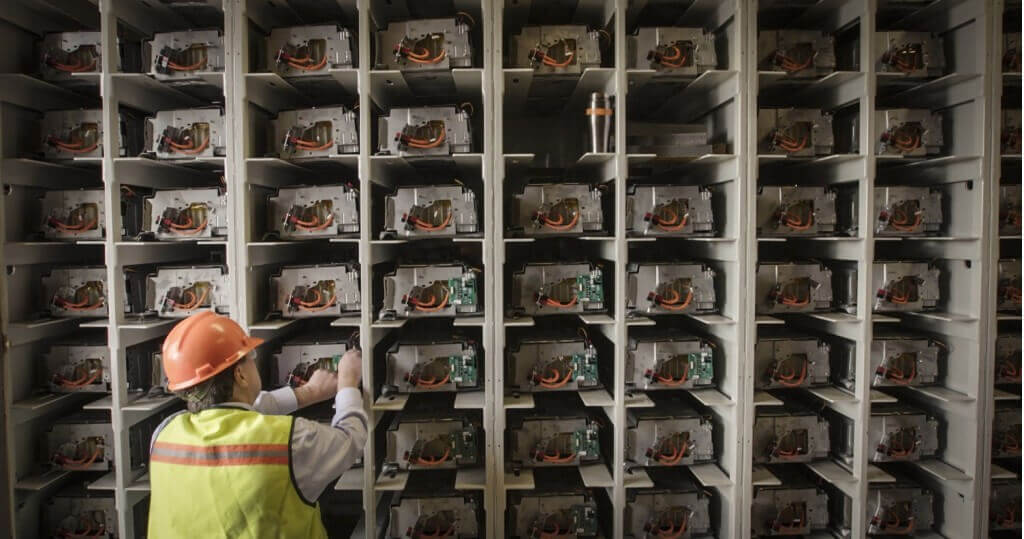 The project is expected to more than double the useful life of the recycled Toyota hybrid batteries. Other companies are experimenting with re-purposing the batteries from their electric and plug in hybrid cars when they are no longer capable of providing reliable automotive use. BMW is using old batteries to provide back-up power for many of its dealerships around the world. A battery is usually considered unsuited for further automotive use when it has less than 70% of its original capacity.
"Through our longstanding partnership with Yellowstone National Park and the Yellowstone Park Foundation, Toyota has helped preserve Yellowstone for future generations," said Jim Lentz, chief executive officer, Toyota North America. "Today, our relationship with Yellowstone continues, as more than 200 battery packs that once powered Toyota Camry hybrids have found a new home on the range."