GreenTec Auto Now Offering Anti-Corrosion Nickel-Plated Bus Bars
Sacramento, California – July 3, 2015
GreenTec Auto today announces they are replacing their copper bus bars with nickel-plated bus bars. This battery upgrade aims to prevent the natural corrosion that copper-plated bus bars endure after even just a few months of wear and tear. Most batteries on the market today come with copper-plated bus bars but GreenTec Auto is constantly looking for a ways to upgrade and improve the life of every battery.
[dt_gap height="20"]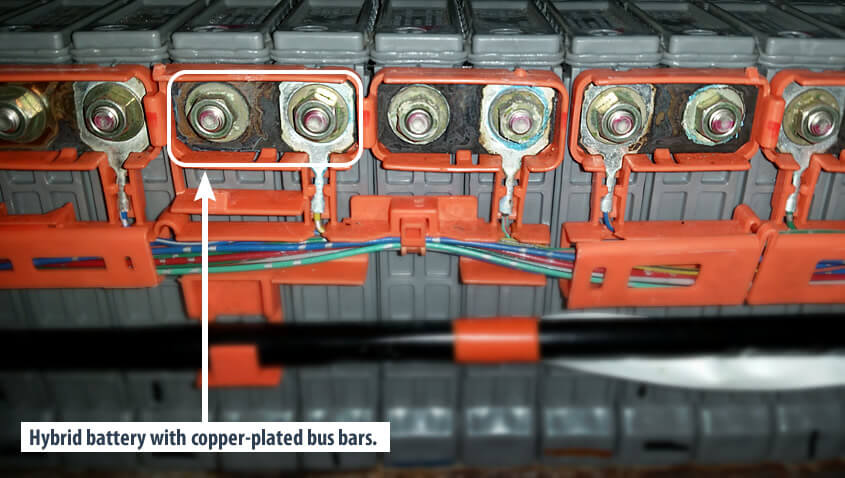 [dt_gap height="20"]
Copper-plated bus bars corrode over time (as seen above), which causes corrosion and resistance in the battery that can lead to poor gas mileage and possible battery failure. "GreenTec Auto is always looking to improve hybrid batteries to keep hybrid cars on the road as long as possible", says Daniel, Vice President of GreenTec Auto.
[dt_gap height="20"]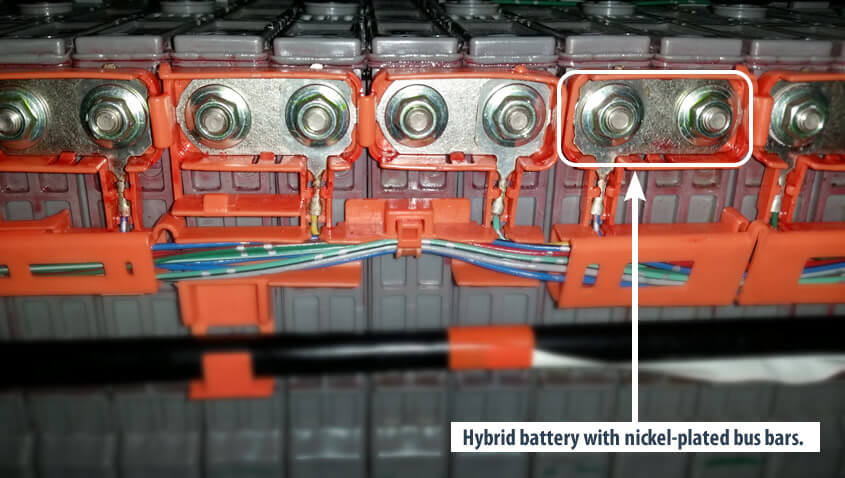 [dt_gap height="20"]
With nickel-plated bus bars, there is little corrosion (as seen below), therefore decreasing the likelihood of battery failure and increasing the gas mileage of the hybrid. There is no additional cost to clients for this upgrade.
Effect immediately, all batteries sold by GreenTec Auto will come with nickel-plated bus bars.
[dt_gap height="40"]