Jeep has big changes in store for the next generation of the iconic Wrangler. Confirming a recent rumor, Fiat-Chrysler boss Sergio Marchionne recently announced the Wrangler lineup will be expanded with hybrid and diesel powertrains after the new model goes on sale.
Currently, the Wrangler is only offered with gasoline engines in the United States, but buyers in Europe can order it with a 2.8-liter four-cylinder turbodiesel mill that makes 197 horsepower and 339 pound-feet of torque. Marchionne stopped short of providing technical details, but Car & Driver speculates the four-banger won't make the trip over the Atlantic. Instead, the Wrangler could receive the 240-horsepower 3.0-liter V6 unit that's offered at an extra cost on the Ram 1500 pickup.
Jeep's official business plan reveals the Wrangler will get a mild hybrid system, which indicates it won't be capable of driving on electricity alone. Again, technical details aren't available, but we hear that the hybrid powertrain will also be fitted to other members of the Fiat-Chrysler family including the next Ram 1500 truck.
More efficient engines are only part of the equation. Sources close to Jeep have repeatedly suggested that the next generation of the Wrangler will weigh considerably less than the current model (pictured) because it will be built largely out of lightweight materials such as high-strength steel and aluminum. The car maker hasn't confirmed or denied the rumors, and all we know for sure at this point is that production will again take place in Toledo, Ohio.
The next generation of the Jeep Wrangler is tentatively scheduled to land in showrooms in 2017, meaning it will likely be presented at a major auto show either late this year or early next year. The diesel-burning engine is expected to arrive some time between 2018 and 2022, and the hybrid model won't join the lineup until 2023 or 2024. In other words, if you want a gasoline-electric off-roader you'll have to either be very, very patient or build it yourself.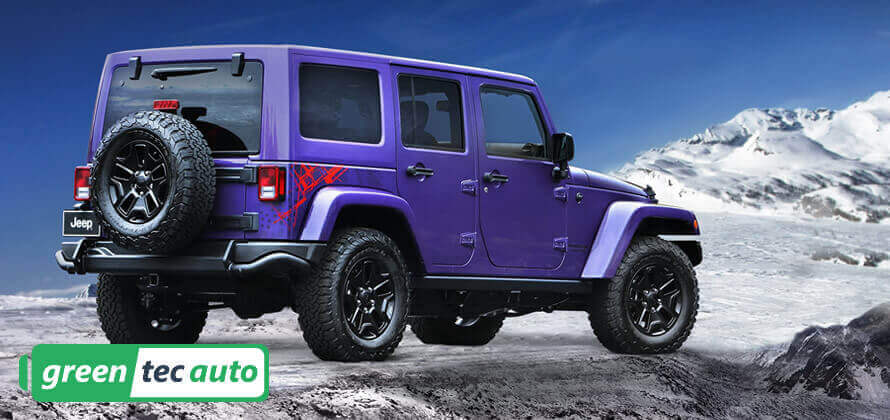 These new powertrains are coming to the iconic Jeep because FCA needs to meet strict average fuel economy and CO2 requirements. Along with the updated powertrains, high-strength steel and alternative materials will be used to help reduce weight, active aerodynamic systems will be employed and axle disconnect and electric steering systems will be used, all in an effort to save fuel.
Jeep sales hit record levels in 2015 and FCA wants to take full advantage of that. The brand is now targeting 2 million Jeep sales by 2018, a strategy that will involve new products, including a Jeep Wrangler-based pickup truck along with the large Grand Wagoneer. A timeline for the new truck was not announced, though it will certainly be after 2017 when the next-generation Wrangler launches.
About GreenTec Auto
GreenTec Auto is a family owned and operated business specializing in rebuilding hybrid batteries. Originally based in the Sacramento, California area since 2009, GreenTec Auto has expanded to nine shops around the United States. Combined with 35 years of general automotive experience, GreenTec Auto knows your hybrid vehicle from the end to end. For more information, visit www.greentecauto.com.