The Volkswagen ID concept series is getting ready to make a big splash in price competition with the Tesla Model 3.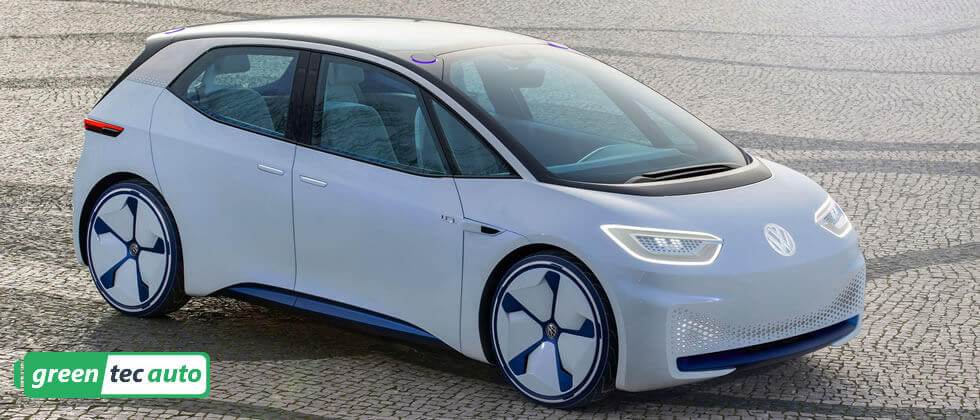 In a July 13 interview with German automotive publication Automobil Produktion, VW's chief of corporate strategy Thomas Sedran said the German automaker is preparing to launch within the next few years an all-electric Volkswagen ID model that could be as cheap as $27,000 before incentives.
That's $8,000 less than the expected starting price of the $35,000 Model 3, which had its first delivery to CEO Elon Musk earlier this month.
VW is playing into being one of the largest automakers in the world, with all the economic benefits of mass-market production and the global sales network that Tesla lacks. In May, VW brand chief Herbert Diess played off that advantage and challenged to beat the Model 3 in sales.
Sedran's assertions of the $8,000 lower price comes from VW's long history of selling cheap cars for years at high-production volumes.
Another piece of the pricing puzzle will come from the cost of li-ion batteries, which VW has little control over.
Tesla is counting on reducing costs at its Nevada Gigafactory battery plant – from between the current market average of around about $172 to $229 per kilowatt-hour to less than $115.
VW is still years away from rolling out its ID all-electric vehicles such as the sedan, microbus, and crossover SUV versions revealed over the past year. Earlier this year, the automaker indicated it may have to covert over existing plants to manufacture lithium-ion batteries to be cost competitive.
Tesla is preparing to get its Nevada battery plant and Fremont-Calif. vehicle manufacturing plant up to scale by the end of the year. The company wants to produce 500,000 new vehicles starting next year, and is considering acquiring more property overseas for battery and vehicle production.
Tesla will be changing its identity as it strides forward to mass production scale. CEO Elon Musk is hoping his company will have a few years of experience under its belt to be competitive as automakers such as VW, Daimler, BMW, and General Motors scale up to high volumes of EVs.
Tesla fans are looking for more information on specs and features that will be offered later this year on the Model 3. Potential buyers want to know more about the overall pricing structure, performance ratings, interior dimensions, and other specs.
Musk is spending plenty of time keeping enthusiasm about the Model 3 pumped up.
By Jon LeSage @ HybridCars.com, Photo Credit: Volkswagen
About GreenTec Auto
GreenTec Auto is a family owned and operated business specializing in rebuilding hybrid batteries. Originally based in the Sacramento, California area since 2009, GreenTec Auto has expanded to nine shops around the United States. Combined with 35 years of general automotive experience, GreenTec Auto knows your hybrid vehicle from the end to end. For more information, visit www.greentecauto.com.