In the world of sports cars, several automakers are embracing electrically-assisted powertrains, but there are still holdouts who prefer the performance and character of naturally-aspirated or forced induction motors.
Maserati is a member of the group of conservative brands that recognizes the potential performance gains of hybridized powertrains, but doesn't want to give up those lovable V8's (Aston Martin is another example of a brand that shuns the idea of electric assistance).
Unfortunately for the makers of soulful sounds, tightening fuel and emissions regulations are forcing the hands of executives and engineers.
Back in 2013, Maserati boss Harald Wester called electric vehicles "nonsense," citing statistics that showed producing, powering, and cars powered by hybrid batteries resulted in more CO2 emissions than the most efficient combustion-engined cars. "If we want a realistic solution then the regulators need to be more honest in how they calculate emissions. Electric cars are not the answer," he said.
Three years later and Wester's tune has changed, but not because he's had a change of heart. Maserati has stated that it plans to introduce plug-in hybrid versions of the Quattroporte, Gran Turismo, Gran Cabrio, Ghibli, and upcoming Levante Crossover by 2020 to meet average emissions targets. Only the range-topping Alfieri sports car will shirk the hybrid trend when it goes on sale in 2018.
If Porsche can accomplish the mission of performance without sacrifice for its upcoming 911, then there's a good chance Maserati can do the same. The exhaust music may change, but the rush of speed will only intensify.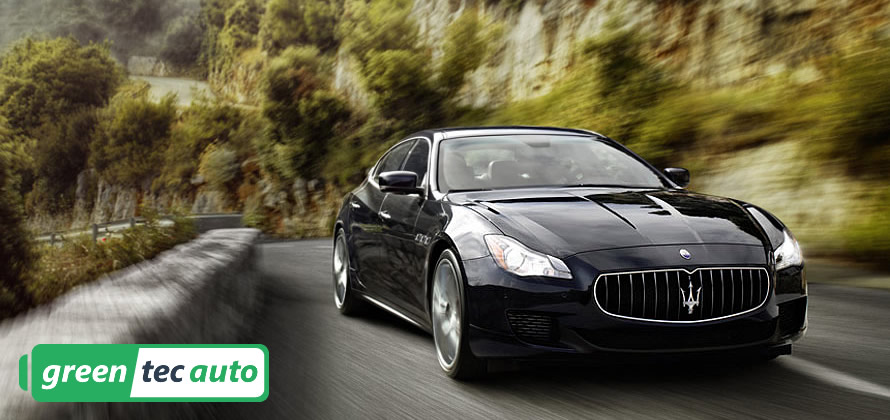 About GreenTec Auto
GreenTec Auto is a family owned and operated business specializing in rebuilding hybrid batteries. Originally based in the Sacramento, California area since 2009, GreenTec Auto has expanded to nine shops around the United States. Combined with 35 years of general automotive experience, GreenTec Auto knows your hybrid vehicle from the end to end. For more information, visit www.greentecauto.com.